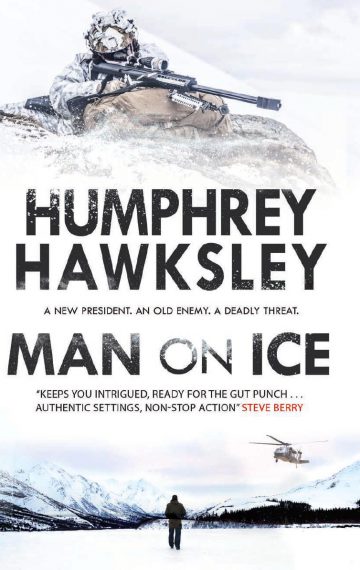 Publisher:

Severn House Publishers

Available in:

Hardback

ISBN:

978-0727887733

Published:

31st January 2018
Buy from Amazon US
Buy from Amazon UK
Buy from Amazon IN
A new president. An old enemy. A deadly threat.
An incident in the snows of Alaska could trigger the outbreak of World War III in this tense and twisting thriller.
When Rake Ozenna from an elite unit of the Alaska Territorial Guard brings his fiancée, trauma surgeon Carrie Walker, to his remote home island in the Bering Strait, they are faced immediately with a medical crisis. Then Russian helicopters swarm in.
America is on the eve of an acrimonious presidential transition. As news breaks of a possible Russian invasion, Stephanie Lucas, British ambassador to Washington DC, is hosting a dinner for the presidentelect.
Ozenna's small Alaskan island community is suddenly caught in the crosshairs of sabre-rattling big powers. The only way to save his people is to undertake a perilous mission across the ice. Can he survive long enough to prevent a new world war breaking out?
Man on Ice Audio Book Out Now
Thank you to the brand new paperback and audio imprint Black Thorn for commissioning the superb Jeff Harding to read Man on Ice out November 8th 2018. Jeff is a veteran of best-selling audio books with The Da Vinci Code, Bourne Identity and Lee Child's Jack Reacher thrillers on his list of achievements. Man on Ice, described by Steve Berry as 'non-stop action', 'ready for the gut punch', introduces Captain Rake Ozenna on the US-Russian border on the eve of a presidential transition.
Here is Jeff's opening excerpt.
Reviews
This one keeps you intrigued, ready for the gut punch…authentic settings, non-stop action
Steve Berry
In this political thriller, Little Diomede, a remote island in the Bering Strait, becomes the scene of an intense struggle between Russia and the U.S….Knuckle-whitening suspense, bloody violence, dirty tricks, and plenty of surprising twists make this a gripping, can't-put-it-down read. 
Booklist
Hawksley's excellent idea is to move the battleground from Eastern Europe to the Arctic north. When a maverick Russian commander decides to occupy a tiny American island in the Bering Strait, there's only one man who can prevent the situation from escalating into a nuclear war: Raze Ozenna of the elite Eskimo Scouts.
John Williams, Thriller of the Week – Mail on Sunday
A taut and twisting read, with intriguing characters and an exciting plot that will have you gripping your seat.
Rebecca Wallersteiner, The Lady
Humphrey's Research Behind the Thriller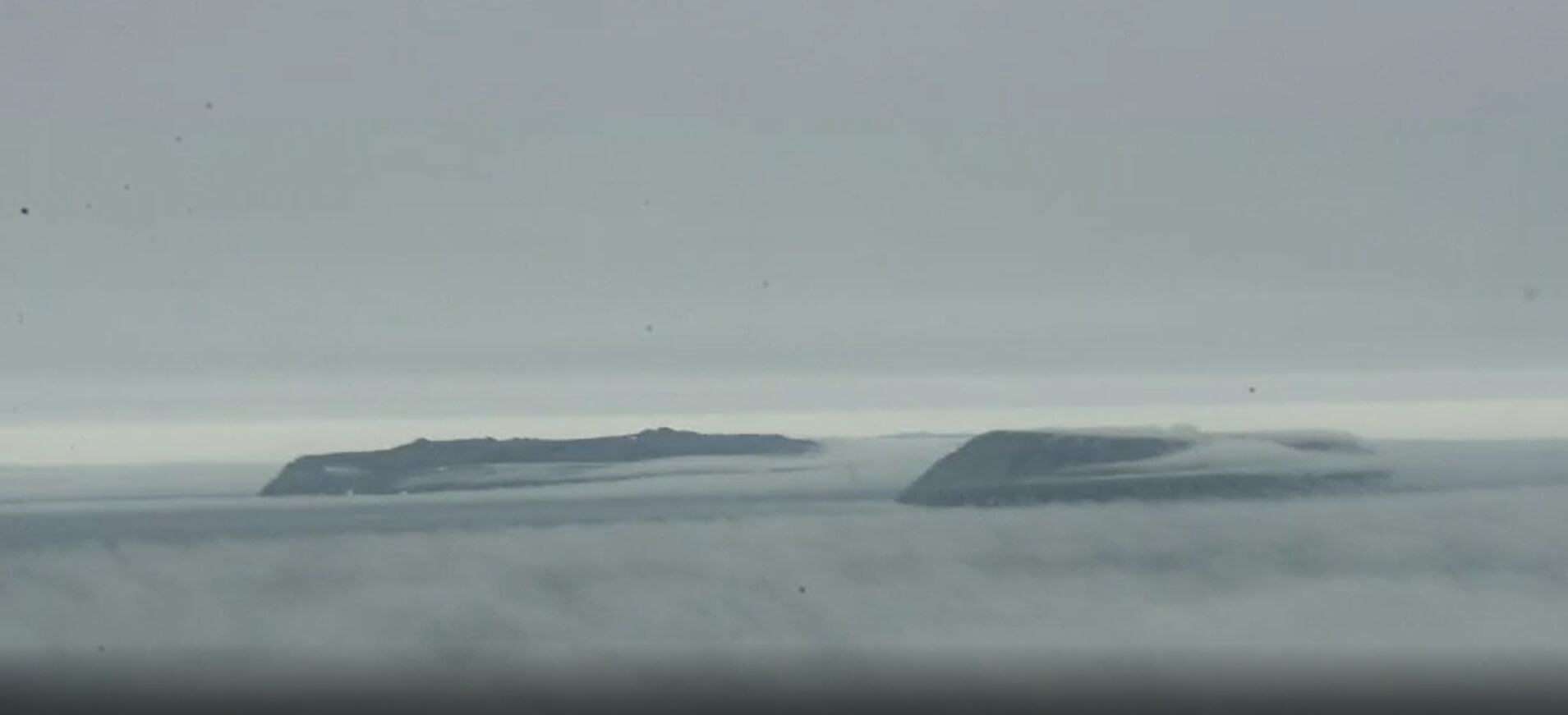 "Russia is barely two miles away and on a clear day from the island of Little Diomede, it's as if you can reach out and touch it. When I visited Little Diomede island, I was struck by the emptiness. There are no flags, no border marking, nothing to say that here is the frontier between the two most powerful enemies of Earth. Then came the questions moving towards the narrative arc of a thriller that would do justice to this remote and dramatic setting. […]" Read more 
Background reports
Humphrey travelled to Little Diomede with award-winning photojournalist Poulomi Basu. Visit her website here: www.poulomibasu.com. See her work on Little Diomede here (PDF format): The Ice Curtain – Where America Ends
Humphrey's interviews about Man on Ice
"Sarah Palin was widely mocked for saying Alaskans could see Russia from their back yard. MAN ON ICE takes you to the remote island at the heart of this back yard where an isolated community of American citizens live under the suspicious gaze of a hostile power. I hope that whenever stories about Russia and the Arctic hit the headlines, readers of MAN ON ICE will have an understanding of the vulnerability of this outer edge of American territory and the bravery of the people who live there. […]"
Read full interview online: The Big Thrill
"When I visited Little Diomede island in the Bering Strait in Alaska I was amazed at how close it was to Russia. Every morning, we stepped out and saw the Russian island of Big Diomede barely two miles away and occasionally a Russian military helicopter circling to land at the small base out of sight on the other side. It was time when US-Russian relations were taking a big dip. Many thrillers are written about Russia in Europe, but rarely on this real, live border where American and Russian territory meet. […]"
Read full interview online: Literary Titan
Humphrey on Man in Ice on The Steve Gruber Show – Russia and China moving into the Arctic at this early stage – listen below:
Humphrey talks to Christie Stratos about Man on Ice, war and unresolved sexual tension – listen below:
See More Reviews
NetGalley
Humphrey Hawksley has a good track record as a thriller writer and Man On Ice is another easy flowing and exciting novel.
Jeff P, Reviewer
A good story, well told…covering the age old premise of Russian versus American protagonists, but coming from a different angle, namely the Arctic.
Eileen H, Reviewer
I like this book as two world's superpowers clash, threatening new nuclear world war. Good work by Humphrey Hawksley.
Breakaway R, Reviewer
Man on Ice is set against a back drop of political intrigue and change. A good addition to anyone's bookshelf.
Simon A, Reviewer
GoodReads
An action-packed political thriller is what readers are going to find in Humphrey Hawksley's Man on Ice
Sarah Nantais
Man on Ice reads like Tom Clancy meets The Bourne Identity. Hawksley shows that he is no stranger to the thriller genre and presents a classic and well-plotted narrative….There aren't too many thrillers that choose to take risks with their premises, especially in a military ops thriller like Man on Ice, but Humphrey Hawksley is one author who does and it pays off.
Alexander Pyles
Fresh and intriguing…This is an excellent read if you are in the mood for a suspenseful journey through interactions between warring superpowers.
David Gunner
A new perspective on just how easy one country can enter with their weapons on our soil and act like they're trying to assist when they have an ulterior motive. I recommend everyone to take a moment to read this book, hopefully, it'll provide insights into what we can do as citizens to help each other.
Rae Capri
The action starts on the island Little Diomede, Alaska and moves back and forth between Alaska and Washington D.C. While the two places could not be more different, the actions of these people in both places clearly illustrate just how little actually separates human beings, regardless of where they originate… If you enjoy political intrigue and non-stop action, then this book will keep you turning the pages deep into the night.
Kim
Amazon
A totally new, unfamiliar setting with strong, unusual characters.
Pat Jay
Man on Ice is more than a top-level thriller. What is terrifying about this book is its authenticity. Nobody knows how dangerous the world is than the author, a top BBC journalist who has covered wars and crises round the world for his whole working life.
Charles Newmarch
I've never seen a thriller showing the Russian-American border. Rake Ozenna is a superb die-hard hero and I loved the kick-arse British ambassador, Stephanie Lucas.
Ken McKenzie
Super read. On a par with Grisham, with added international experience.
Daniel